SunTrust Eliminating 800 Mortgage Employees in Next Several Months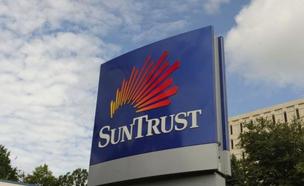 SunTrust Eliminating 800 Mortgage Employees in Next Several Months
SunTrust Banks Inc. (STI) will eliminate 800 mortgage employees as a refinancing boom that boosted many banks' loan volumes comes to a screeching halt amid rising interest rates.
The Atlanta bank will cut the positions over the next several months and expects attrition to account for some of the reductions, Sue Mallino, a SunTrust spokeswoman, said in a statement on Tuesday.
"Like many financial institutions, we are adjusting our staffing in the mortgage business to reflect current market conditions, particularly the reduced volume of mortgage loan refinancing," Ms. Mallino said.
SunTrust joins Citigroup Inc. (C), Bank of America Corp. (BAC), and other large lenders in announcing major layoffs in recent months.
Citi said last month that it had laid off 1,000 mortgage workers. Wells Fargo & Co. (WFC), the nation's largest homelender, has eliminated more than 4,000 jobs and Bank of America has cut about 2,100 employees in recent months.
The reductions come as increasing interest rates slow mortgage refinancing. Historically low rates prompted borrowers last year and earlier this year to refinancing existing home loans, causing many banks to ramp up hiring to handle a flood of new loan volume.
SunTrust Chairman and Chief Executive William Rogers Jr. said, at an investor conference in September, that the bank's mortgage applications had fallen by about 40% in July and August from second-quarter levels.
"This reduction in applications combined with some compressed margins will lead to a notable decline in our near-term mortgage production income," Mr. Rogers said.
SunTrust announced last week it would pay more than $1 billion to federal agencies to settle probes of its mortgage practices, including its servicing of home loans. The company said the various settlements resulted in $323 million in operating losses in the third quarter, the results for which SunTrust is scheduled to report Friday.
SunTrust's shares closed down 0.7% at $33.21 Tuesday. The shares are up more than 17% this year.