Retirees Reaching for Reverse Mortgages Again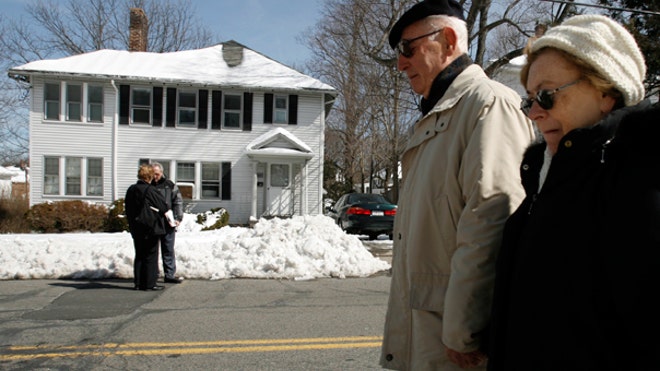 Retirees Reaching for Reverse Mortgages Again
Baby boomers are fueling a resurgence in reverse mortgages as boomers are in search for extra retirement income, and small lenders are stepping up as they view reverse mortgages as a way of growing their business, Reuters reports.
In 2013, $15.3 billion of reverse loans were issued, a 20 percent increase from the year prior, according to trade publication Inside Mortgage Finance. Still, that's only about half the number seen during a record year in 2009, in which $30.21 billion of reverse mortgages were issued.
A reverse mortgage allows home owners to borrow against their home. They don't have to make payments on the loan until they move or die.
Many lenders remain leery of reverse mortgages. In 2011, Wells Fargo & Co. and Bank of America backed out of the reverse mortgage business, citing reasons like unpredictable home values and the high level of delinquencies at the time.
As such, smaller lenders are stepping in, seeing reverse mortgages as an opportunity to grow their business.
"The market is huge. It's underpenetrated," Denmar Dixon, chief investment officer at independent mortgage company Walter Investment Management Co., said at a recent conference. Lenders often charge high fees for issuing these loans since they do carry more risk.
More lenders may view it as a growth opportunity too, particularly as traditional mortgage lending is expected to decrease 37 percent in 2014 due to higher mortgage rates dampening refinance activity.
"There are lots of mortgage lenders who see declining volumes and may view [reverse mortgages] as an opportunity to increase revenues," says David Stevens, president of the Mortgage Bankers Association.
The U.S. Federal Housing Administration posted big losses from reverse mortgages in the past, but has made changes to its reverse mortgage program last year in trying to protect the agency from steep losses from reverse mortgages again. In April 2013, the FHA limited the amount a home owner can borrow as a lump sum to 60 percent in the first year, up to a maximum of $625,500, Reuters reports. Previously, the limit was 100 percent. The FHA also now requires lenders to ensure borrowers can pay for taxes, insurance, and upkeep on their home when issuing these loans.