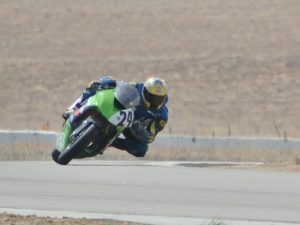 Many know that my husband does a lot of leaning in his sport.  High speeds, twists and turns,
sometimes crashes but mostly getting to the finish line… ah, the glorious checkered flag!  Sounds a bit like the real estate market doesn't it? If you're leaning toward listing, there are essential things to consider when placing your home on the market-especially in today's market place! 
First and foremost, make sure to have a good "spring clean".  Your home should look sparkling clean, like a shiny new race bike.  Next, see what improvements can be done to update your home. "Parts" are a key factor in a speedy sale as well as a fast race bike. Of course, you don't want to over improve your home or invest too much money.  Yes, this is an oxymoron when it comes to improving one's race bike, but make sure to check with your real estate broker to see what improvements are actually worth the investment.  Lastly, price it well.  In today's market place price is a key factor.  Pricing your home well will get your home under contract quickly thus getting you to the finish line sooner.
Disclaimer: If you own a race bike please don't call me.  I advise you to keep it rather than selling because you most likely won't get your investment back……. but you will have the ride of your life!