Housing Starts Mostly Hold Flat in February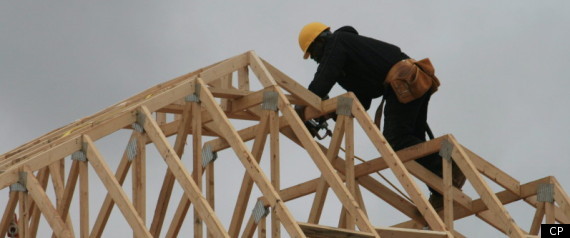 Housing Starts Mostly Hold Flat in February
Housing starts mostly were unchanged in February as cold weather still took the blame for dampening the sector. But a rebound in building permits — mostly driven by the multifamily sector — offers promise of an uptick in the coming months, according to the latest data release from the Commerce Department.
Following a revised 11.2 percent decline in January, housing starts slipped 0.2 percent to a seasonally adjusted annual rate of 907,000 units in February.
"Continuing the January trend and in line with our recent surveys, builders are in a holding pattern," says Kevin Kelly, chairman of the National Association of Home Builders. "Poor weather is keeping many from getting into the field and they continue to face challenges related to a shortage of lots and labor."
Regionally, housing starts in the Northeast posted the biggest drops, falling 37.5 percent, as cold temperatures continued to sideline activity. Housing starts in the Northeast were at their lowest levels since November 2012 in the Northeast. Housing starts also posted drops by 5.5 percent in the West. But housing starts were up 7.3 percent in the South and, despite freezing temperatures, jumped 34.5 percent in the Midwest in February.
Housing permits, viewed as a future indicator of home sales, rose 7.7 percent in February to a 1.02 million unit pace. The increase was attributed to the multifamily sector, which posted a 24.3 percent surge in permits in February. Permits for single-family homes fell by 1.8 percent in February.
"While housing construction is in a recent lull due to unusual weather conditions, we expect to see an improvement as the winter weather pattern subsides and builders prepare for the spring selling season," says NAHB Chief Economist David Crowe. "Competitive mortgage rates, affordable home prices and an improving economy all point to a continuing, gradual strengthening of housing activity through the rest of the year."